Healthy, smart and efficient building solutions.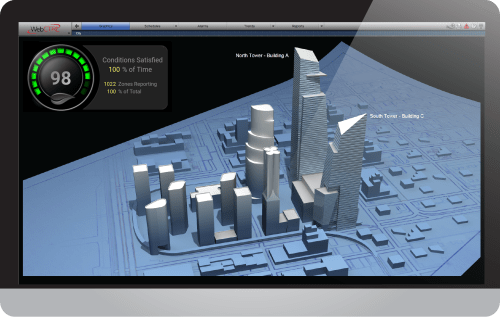 In the wake of COVID-19, the health of our buildings—and their impact on personal and public health—has become more important than ever. We can help you adapt your indoor environment to new understandings of how the spaces in which we live and work can contribute to greater safety, efficiency and an improved capacity to minimize disease transmission.
Across applications and industries, Automated Logic translates ideas and visions into real solutions for intelligent buildings. We give you the data, insight and control you need to ensure occupant comfort and efficient operation of your building's core systems. Browse below to learn more about our solutions.